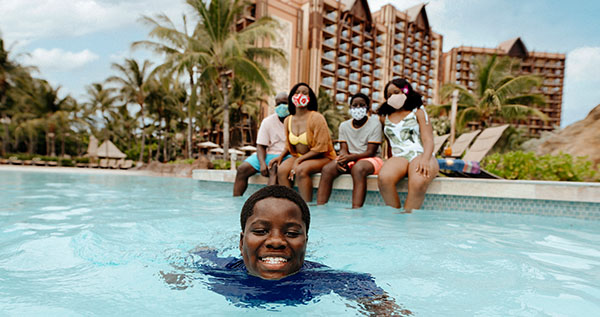 KJOY is sending you to Aulani, a Disney Resort & Spa in Hawaii!
It's time to start adventures that are long overdue at AULANI, A Disney Resort & Spa. Set along a tranquil lagoon on the island of O'ahu, there are magical experiences at every turn. Splash out at the sprawling Waikolohe Valley pool area with multiple pools, water slides and the magical Menehune Bridge. Then come say aloha and pose for a photo with some favorite Disney Characters, rejuvenate yourself at Laniwai Spa or experience KA WA'A – A Lū'au, an enchanting journey of Hawaiian history through song, dance and cuisine. Escape to the magic you've been dreaming of and let your legend begin.
KJOY is giving you a chance to win a vacation and start adventures that are long overdue, at AULANI, a Disney Resort & Spa in Hawaii!
Tell us your name below, and when you listen to KJOY. Starting September 13, we could call your name weekdays at 11am or 3pm. If we do call your name, you'll have 10 minutes to call us back at 955-WKJY to qualify for the grand prize vacation!
As to Disney properties/artwork: ©Disney

For the Official Contest Rules click on the page #2 link below.