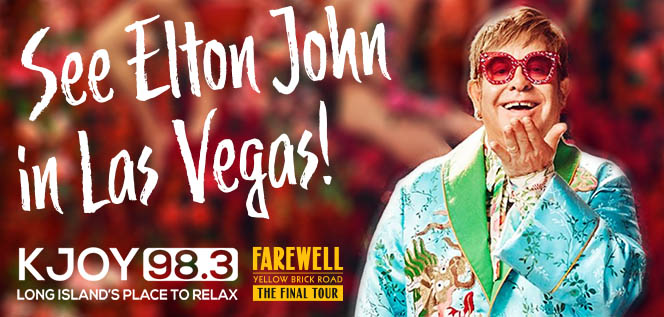 Long Island's KJOY 98.3 is sending you to see Elton John, at Allegiant Stadium in Las Vegas on November 1st! It's one of Elton's final North American concert dates on his Farewell Yellow Brick Road Tour.
Listen weekdays between 9am and 5pm for our KJOY Elton John Song of The Day. Check back here each day to see what song you should listen for on that day.
When we play that song, be caller 8, at 631-955-WKJY (9559) and qualify for the grand prize, which includes tickets to the show, along with roundtrip airfare and hotel accommodations!
Brought to you by TicketBash.com. Use code "RADIO" for an additional 5% off concert tickets & more!
Song Of The Day…
Friday 9/23: "I Don't Want To Go On With You Like That"